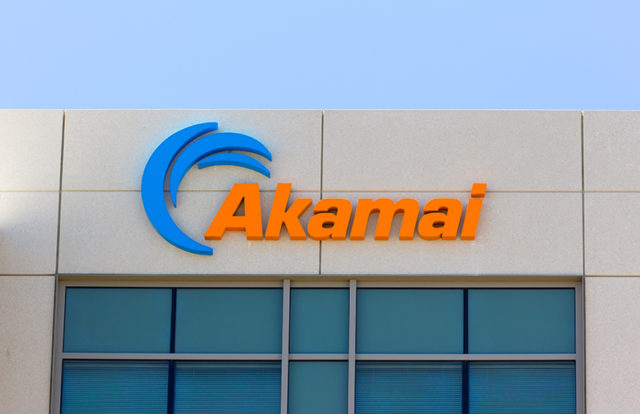 PRNEWSWIRE: Akamai Technologies, Inc. recently announced the company has entered into an agreement to acquire Nominum, a company that offers DNS and enterprise security solutions for carriers.  The acquisition is intended to add complementary capabilities to Akamai's portfolio of security offerings while expanding Akamai's distribution to carriers that serve enterprise customers.  The all-cash transaction is expected to close later this quarter.
Carriers and enterprises are increasingly targeted by attackers attempting to exploit weaknesses and gaps in cybersecurity defenses.  By combining Nominum's carrier-grade cybersecurity solutions with Akamai's enterprise security offerings and threat intelligence, Akamai intends to serve a larger base of carrier and enterprise customers with more comprehensive security products.  These products will be designed to more effectively identify, block, and mitigate cybersecurity threats such as malware, ransomware, phishing, and data exfiltration.
"Akamai knows how critical it is for carriers and enterprises to ensure their online experiences are safe, reliable and fast for their users," said Robert Blumofe, Executive Vice President, Platform & General Manager, Enterprise and Carrier Division.  "We believe this acquisition is a key investment in our security capabilities because Nominum will bring complementary technology, engineering, technical support and sales talent to better reach and serve our carrier partners and their enterprise customers."
Nominum is a privately-funded company headquartered in Redwood City, CA.  Akamai expects the acquisition to be dilutive to non-GAAP earnings in the fiscal fourth quarter and 2018 due to integration costs and the impact purchase accounting has on revenue recognition.  The dilutive impact in the fiscal fourth quarter of 2017 is expected to be approximately $0.05, and approximately $0.11 for fiscal 2018.  Akamai expects the acquisition to be accretive in 2019.
Akamai reiterates its intention to manage the Company's EBITDA margins within its previously stated range of mid-30s while it integrates Nominum.