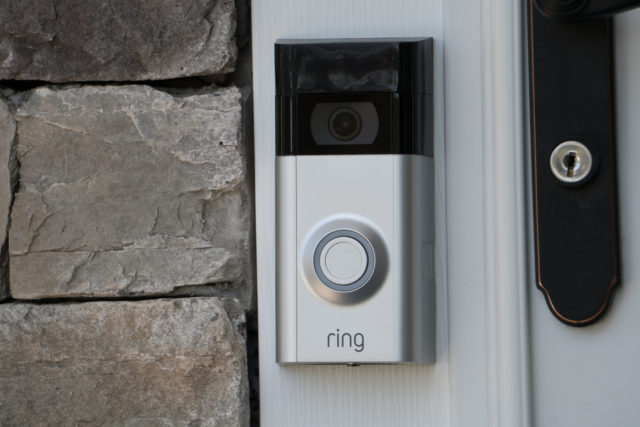 Ring, a home security products provider owned by Amazon, has been hit by a class-action lawsuit in the U.S. for reports of multiple hacking incidents on its security cameras that left victims traumatized.
Ring manufactures security products for smart homes that incorporate outdoor motion-detecting cameras like the Ring Video Doorbell.
According to the lawsuit, Amazon and Ring are being sued for negligence, breach of an implied contract, invasion of privacy, breach of an implied warranty, and unfair enrichment. The lawsuit also claimed that the companies were already aware of the deficiency of their products' security.
"Ring does not fulfill its core promise of providing privacy and security for its customers. Hackers routinely terrorize occupants, invade their privacy and undermine their sense of safety and security," said a statement from the lawsuit.
The lawsuit was filed by a U.S. resident, Plaintiff John Baker Orange, in the U.S. District Court for the Central District of California. In his lawsuit, John claimed that his security camera was hacked while his children were playing. He also alleged that Amazon and Ring neglected to provide two-factor authentication and other security protocols to users.
The lawsuit revealed hacking incidents that have occurred in the United States.
The Internet of Things has become a primary target for cybercriminals, exploiting vulnerabilities in them. Last month, security researchers disclosed a flaw in Amazon's Ring Video Doorbell that could have given hackers unauthorized access to the user's wi-fi network and potentially to other connected devices on it.
The vulnerability was discovered by researchers at cybersecurity firm Bitdefender. Ring Doorbells are internet-connected doorbells that provide motion-sensing and video surveillance capabilities. It allows the users to see and communicate with the people outside their doors via an app, even if they're outside.
According to researchers, the vulnerability stems when the Ring smartphone app sends the wireless network connections to the Amazon Ring servers in the cloud. It's found that this process is taking place in an insecure manner, which can be exploited by an attacker.