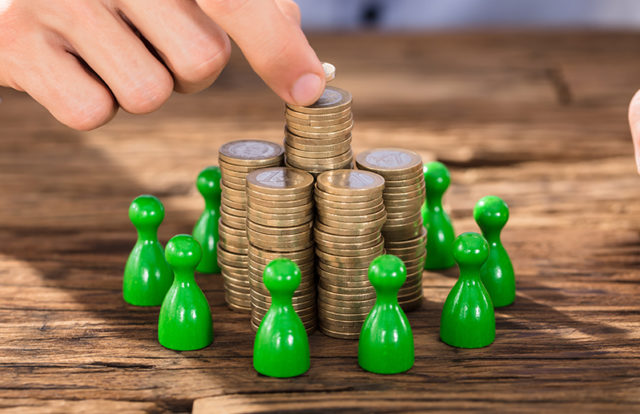 BUSINESSWIRE: Attivo Networks, a company that specializes in deception solutions for cybersecurity defense, has announced that it has raised $21 million in Series C venture capital funding. The funding round was led by Trident Capital Cybersecurity with participation from existing investors Bain Capital Ventures and Omidyar Technology Ventures.
The round of funding follows a $15 million Series B financing in May, representing $36 million raised in the last five months and a collective total of $45.7 million overall. This new funding will be used to support further development of the Attivo ThreatDefend™ Deception and Response Platform to address the evolving landscape of threats and attack surfaces and to add counterintelligence functionality. The company will also use the funds to expand global sales initiatives.
Attivo Networks also announced that Alberto Yépez, a managing director of Trident Capital Cybersecurity, will join its board. Yépez has played significant roles as an entrepreneurial and public company CEO, board member, large company senior executive, serial entrepreneur, and an angel and venture capital investor.
"Attivo is the clear leader in the emerging space of deception solutions that improves real-time breach detection," Yépez said. "Deception puts attackers on the defensive making them work harder and increasing their costs.  High accuracy addresses the issue of too many alarms being reported by existing solutions and incident response is improved with the capture of specific techniques and tools being used by the attacker. This is the primary reason why companies are working closely with the Attivo team to help detect and more effectively respond to sophisticated cyber attacks.  Customers are pleased with Attivo's ability to close detection gaps and easily integrate with their existing cybersecurity investment increasing their overall efficacy."
Today's Series C funding comes at an opportune time for Attivo Networks to expand amid the escalating demand for deception technology across the financial, healthcare, technology, retail, energy, and government sectors. Further adoption of the cloud with shared security models and a heightened need for specialized device protection of industrial control, Internet of Things, and point-of-sale systems has also fueled company growth. The company has seen revenues increase 300 percent year over year, accumulated an impressive list of Fortune 50 customers, and is engaged with over 350 companies in evaluation and trials of its deception and response technology.
FBR Capital Markets has estimated that the deception technology market will grow to $3 billion by 2019, three times its size in 2016. Rik Turner, principal analyst, infrastructure solutions at Ovum Consulting, states in the 2017 On the Radar Report, "Unlike other deception vendors, Attivo's offering extends beyond network- and endpoint-based deception technology into vulnerability assessment and response automation, going as far as enabling threat hunting. Attivo stands out for the dynamic nature of its deception technology, while its combination with response automation puts its product ahead of the pack in this market segment."
"Achieving 100 percent security is not realistic. Organizations must know immediately when their perimeter security controls fail and be able to respond quickly. Attivo Networks deception-based detection efficiently closes this detection deficit," said Tushar Kothari, CEO of Attivo Networks. "It is not enough to understand how an attacker attacks, you must also know how to defend and respond. Attivo engineering has applied its deep expertise based on years of detecting and analyzing threats to deliver an accurate and scalable solution for detecting advanced threats within today's evolving attack surface."
Deception-based detection technology changes the game on attackers. Taking a page out of military operations, Attivo applies deception-based decoy and attacker luring technologies within the network to deceive and misdirect attackers into revealing themselves. Deception presents a unique opportunity to change the asymmetric war against cyber attackers, altering their reality and imposing increased cost as they are forced to decipher what is real and what is fake. It is a rare opportunity to exploit the trust that attackers have, slow their attack, and turn the tide against them.
"Attivo's innovation is impressive and strengthens not only in-network detection but also serves to strengthen a company's edge defense," added Enrique Salem, managing director of Bain Capital Ventures. "Since our initial investment in Attivo in 2015, we continue to see the company chart new territory in deception use cases and in the value it presents to customers. Today we're particularly excited about Attivo's creation of deception technology for counterintelligence, opening new opportunities for the government to combat targeted attacks."