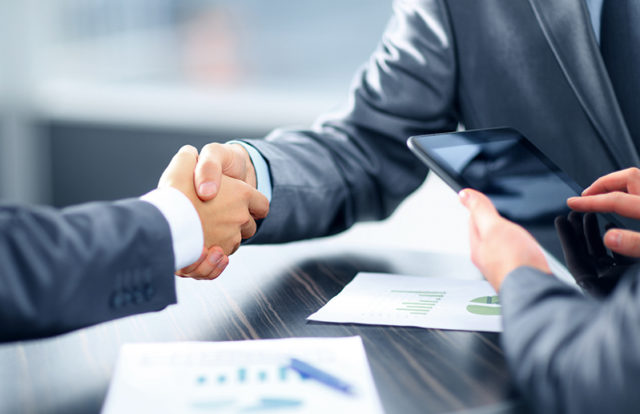 PRNEWSWIRE: Canon Solutions America, Inc., a wholly owned subsidiary of Canon U.S.A., Inc. recently announced an alliance with Agile Cybersecurity Solutions (ACS), a Washington, D.C. cybersecurity firm serving  leading governmental agencies and major private sector companies and many more. This alliance expands Canon Solutions America's portfolio of secure print, enterprise content management (ECM), and document solutions that have been helping customers with tools to help them secure their business process workflows in many industries.
In a business climate where data breaches are becoming increasingly prevalent ACS and their team of "Cyber SEALs" can help businesses to establish a top tier security posture, mitigate risk, provide incidence response, and even offer Virtual Chief Information Security Officer (vCISO) services for small to medium business organizations whose budget doesn't allow for a full time Chief Information Security Officer.
With this announcement, Canon Solutions America extends its commitment to providing customers with tools to help secure their business and vital information. By referring customers to esteemed organizations and assisting its customers connect with experts in cybersecurity, Canon Solutions America provides tools and resources for its vast customer base so that they will receive training, guidance, and consulting services to help address security concerns. Whether it be cyber etiquette training for its customers' employees, or Canon Solutions America's full suite of security offerings, the industry-leading company is dedicated to helping organizations of all sizes with tools and referrals so that their customers can address their security platforms.
"Security is a journey, not a destination. It requires what we at ACS call a Predict, Prevent, and Persist methodology, which is a holistic precognitive approach to maintaining a secure environment," says ACS CEO Carlos Fernandes. "We are excited to work with a world class organization such as Canon Solutions America and contribute toward their ability to continue to provide the kind of excellent service that they are known for and that their customers have come to expect from them."
Peter Kowalczuk, Canon Solutions America President, echoes Mr. Fernandes' excitement. "Our mission has always been to offer our customers solutions and services that can enable business growth, provide improvements in productivity and efficiency, and help protect information as it flows both inside and outside of an organization. Working with ACS, our abilities enter into a new dimension of customer service that can have a profound effect on the welfare of our customers."