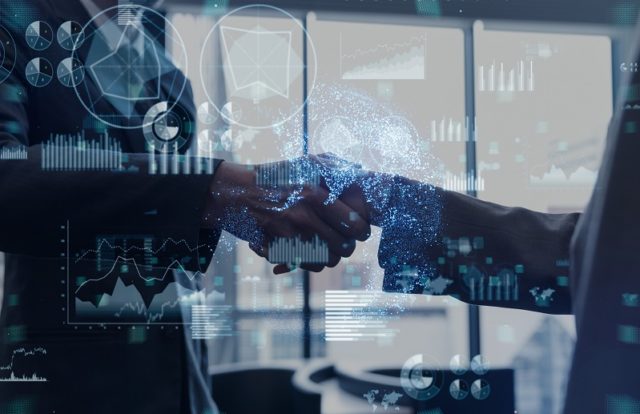 PRNewswire: Nashville-based Uniguest, a cybersecurity specialist in public space technology, recently acquired Touchtown, the living community engagement technology provider based outside of Pittsburgh. Uniguest provides highly secure, fully managed customer-facing technology solutions on an outsourced basis to the hospitality, senior living, specialty retail, education, and corporate sectors.
The acquisition of Touchtown is a natural fit for the customer-centric secure technology leader as Uniguest already has a presence in many senior living communities. The solutions Touchtown provides enhance community engagement for residents, family members, employees, and prospective clients.
The technology Uniguest delivers focuses on cybersecurity, managed services, and providing engagement for its clients' customers. Solutions include secure public computing and printers, fitness kiosks, and products from previously acquired ONELAN that comprise Reserva meeting room signage and other visual engagement solutions.
Acquiring Touchtown expands Uniguest's value in the ability to centrally manage and distribute content to devices, places, and screens. Touchtown solutions like Census Builder have helped transform the community tour, and senior living executive directors say that it gives them a competitive advantage over competing communities. Another product Touchtown offers is the Community Apps platform which connects residents, families, and staff on mobile devices.
"We are seeing an increased demand for digital engagement and managed services in the senior living communities we operate in," Uniguest's CEO Jeff Hiscox said. "Adding Uniguest's solutions like fitness kiosks and secure computing via Secured Advantage 10 to what Touchtown already provides will increase the breadth of product offerings for the senior living space."
"Uniguest's technology offerings are directly in line with what members of senior living communities are looking for," Touchtown President Ted Teele said. "With more and more baby boomers entering the senior living community space, there is an increased demand for delivering secure engagement technology to our clients."
Touchtown will continue to operate as a stand-alone business with its current team members operating out of the Oakmont, Pennsylvania headquarters. Touchtown will immediately begin to sell Uniguest technology into the senior living space along with its current offerings. Culturally, the two teams are well aligned with a strong focus on customer success.