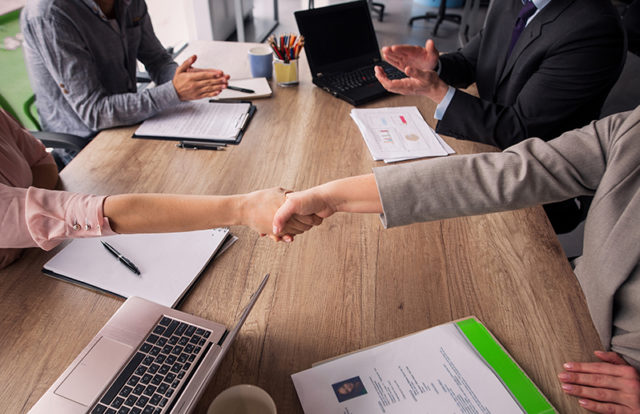 BUSINESSWIRE: Everbridge, Inc., a company involved in critical event management and enterprise safety applications to help keep people safe and businesses running faster, and G4S, a global, integrated security company, recently announced a partnership. Through this partnership, G4S will utilize Everbridge's Critical Event Management platform and products in combination with its own security services and software toolsets to deliver new integrated security services and solutions for its global customers. The combined security solutions can be used in a customer's GSOC (Global Security Operations Center), G4S's virtual GSOC managed service, or a hybrid of both security environments.
G4S and Everbridge's combined solutions are designed to provide a common operating view of risk events and responder capabilities for incident assessment, location, collaboration and resolution. In addition to Everbridge's Visual Command Center® (VCC), a command center platform for threat visualization, Everbridge's Safety Connection™ solution, a 2017 ASIS Accolades Security Award Winner, will be another key offering in G4S's security solution portfolio. This will provide enterprise security professionals the ability to locate, notify and instruct employees about security threats to help keep them out of harm's way.
G4S is a certified reseller of Everbridge products and services. Additionally, G4S and Everbridge will be advancing and enhancing their existing integration with G4S's RISK360® and VCC by IDV, an Everbridge Company, that transcends traditional perimeter security solutions by providing visually stunning situational-awareness threat monitoring, orchestration and response capabilities. Customers will be able to create an incident in RISK360 security case management software and visualize it in VCC and conversely, threat content or incidents in VCC can be sent to RISK360 to coordinate G4S security officer response to address the impending security threat. To learn more about the VCC RISK360 integration please stop by G4S booth #3733 or Everbridge/IDV booth #1101 at the ASIS show Sept. 25-27 in Dallas Kay Bailey Hutchison convention center.
"Adding Everbridge's offerings to our security solutions portfolio brings a new level of intelligence and situational awareness for our customers and delivers on our vision of providing integrated security solutions," said John Kenning, CEO, G4S USA. "Being able to offer Everbridge's advanced situational awareness, location technology and critical security communications software to our customers will help address security threats in real-time."
"Our partnership with G4S broadens the market by enabling organizations that have their own GSOC and those that don't, to leverage the capabilities of our Critical Event Management platform to effectively assess and mitigate critical events," said Jaime Ellertson, CEO of Everbridge. "The new, combined Everbridge Critical Event Management software with G4S's security officer services and systems provides clients with both the perimeter and location-aware security and critical communications required to help keep people safe in a dynamic, mobile world."