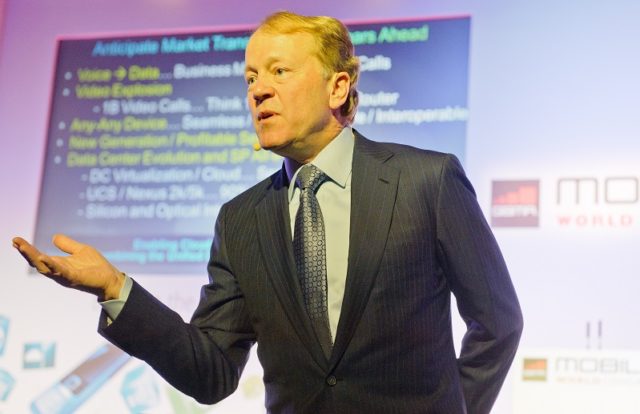 PRNewswire: Digital identity services provider Averon announced that John Chambers joined its Advisory Board. Chambers is the founder and CEO of JC2 Ventures, where he has helped disruptive startups from around the world build and scale effectively. Prior to founding JC2 Ventures in January 2018, Chambers served as the CEO and executive chairman at Cisco Systems.
Averon helps organizations to restore sanity in online identity. Its technology platform instantly authenticates mobile users, creating a world where we can all move safely and efficiently around the internet with zero effort and maximum trust—no more frustrating and unsecured login IDs and passwords. Averon's technology is the new gold standard for digital identity—the easiest, fastest and most secure verification solution for users on both WiFi and LTE.
"In the Digital Age, the currency between companies and their consumers is trust and privacy. The world urgently needs to combat cybercrime and improve experiences online, and Averon recognizes that fully," said Chambers. "I look forward to contributing to Averon's mission of restoring sanity to online identity and opening doors to valuable new consumer experiences as a member of the Board. Averon is the gold standard for digital identity, and I am delighted to join forces with this stellar team."
At Cisco, Chambers changed the world during the Internet era, and in his current role at JC2 Ventures, Chambers is focused on changing the world one more time. He believes that startups will be the driver of economic growth and job creation in the future, and that is why he does more than just invest in the companies in his portfolio.
"John Chambers is a pillar of the tech industry, having shaped Cisco into the networking giant it is today in addition to supporting the growth of today's most cutting-edge technologies," said Wendell Brown, CEO, and co-founder of Averon. "We are honored that John has joined the Averon Advisory Board and we look forward to drawing upon his expertise as we explore new channels and applications for our technology on a global scale."