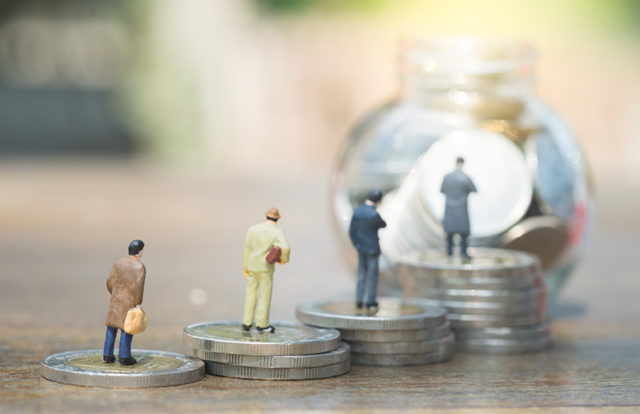 PRNewswire: Illumio, a cybersecurity company delivering micro-segmentation, recently announced it has closed $65 million in Series E funding led by clients advised by J.P. Morgan Asset Management. Illumio has raised over $332.5 million in funding to date.
Increasingly, organizations are embracing micro-segmentation as a foundational part of their cybersecurity strategy. Illumio claims to be a leading player in the dollar micro-segmentation market with customers such as Morgan Stanley, Salesforce, BNP Paribas, and Oracle NetSuite.
"A key factor for any Zero Trust enterprise or strategy is to know what assets and controls are in place and to be able to understand, with context, what transactions and threats are critical to the business," writes Chase Cunningham, principal analyst serving security & risk professionals, Forrester, in The Forrester Wave™: Zero Trust eXtended (ZTX) Ecosystem Providers, Q4 2018 report. "In this regard, Illumio shines. The technology provided by the vendor aligns well with enabling the establishment of Zero Trust for an organization, and its ability to provide the contextual insight of threat areas and workflows for both security and continuity stand out in the space."
"Regardless of industry or size, every organization has crown jewel or regulated assets running in their environment, and the only way to protect them effectively is ringfencing and segmentation," said Andrew Rubin, CEO and co-founder of Illumio. "With this latest round of funding, we're continuing to invest in scaling our global go-to-market as well as the innovation of our platform."
In addition to this new round of strategic funding, Illumio announced the appointment of seasoned financial executive, Anup Singh, as Chief Financial Officer. Singh has over 25 years of financial leadership experience in the global tech industry and was previously CFO at high-growth companies such as Anaplan, Nimble Storage, Clearwell Systems, and Asurion. "The role of the CFO is to understand the value drivers in the business and to partner with the executive team in executing against our growth strategy," said Singh. "I am looking forward to joining the team and to help scale the company to the next level. Illumio has experienced significant growth and I see an enormous market opportunity for us."
Illumio also appointed John Hinshaw to the company's Board of Directors. Hinshaw is an angel investor and tech industry veteran with 25 years of experience working with innovative security technologies across the banking and financial services, federal government, communications, and aerospace industries. He served as CIO of Boeing and is currently on the boards of The Bank of New York Mellon, DocuSign, and Sysco Corporation.
"There's a lot of momentum and growth in this industry and we're seeing enterprises increase their cybersecurity budgets dramatically," said Hinshaw. "I believe Illumio is making strides with micro-segmentation to help these companies and organizations protect their mission-critical information." Hinshaw will advise the company on its business strategy, software innovation, and go-to-market.