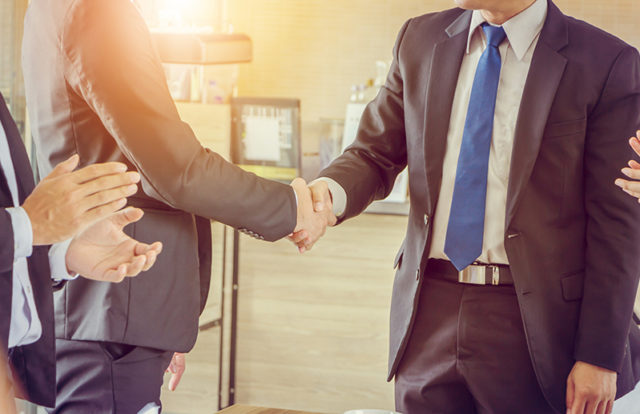 BUSINESSWIRE: LookingGlass Cyber Solutions, a company involved in threat intelligence-driven security, recently partnered with Brookcourt Solutions, an organization committed to the strategic implementation of next generation cybersecurity and networking technologies. Together, these global technology firms claim that they will enhance the client experience by merging their technologies and services in a cohesive manner with the goal of providing clients with actionable threat intelligence and manageable responses in a chaotic cybersecurity landscape.
"It is my pleasure to announce our partnership with LookingGlass," said Brookcourt Solutions CEO, Phil Higgins. "LookingGlass is known for its comprehensive portfolio of solutions addressing cyber risk, and partnering with them offers strong support for our cyber surveillance business. Together we will ensure global businesses stay safe, confident, and empowered in their cybersecurity."
Brookcourt Solutions and LookingGlass' partnership helps security teams struggling to keep up with the exponential increase of digital data, constant expansion of network perimeters, and non-stop morphing of physical and cyber threats that are converging with IoT devices. Global enterprises with overworked teams, limited budget, and senior leaders who are not equipped to understand the threats and obstacles that their organizations face on a daily basis can rely on Brookcourt Solutions and LookingGlass' technologies to protect their organizations from sophisticated cyber attacks at any stage of the attack lifecycle.
The partnership between Brookcourt Solutions and LookingGlass will assure that global enterprises are provided with unified threat protection against sophisticated cyberattacks. LookingGlass' 360-degree portfolio of threat intelligence solutions, including threat collection, assessment, and response-and-mitigation are scalable to fit any size organization, or level of security operations maturity. Brookcourt Solutions will ensure that once these technologies and solutions are implemented in an organization's environment, all are working in collaboration and threat intelligence teams and security operators are able to easily exchange information for maximum effectiveness.
In addition to joint sales enablement, Brookcourt Solutions will join the LookingGlass Cyber Guardian Network, a distinctive program that provides its members with investment protection, sales enablement, and responsiveness, while guaranteeing access to the best tools possible to execute sales and differentiate themselves in advanced cybersecurity offerings.
"We are thrilled to partner with Brookcourt Solutions and include them in our Cyber Guardian Network," said Laurie Potratz, LookingGlass Vice President of Global Channels and Alliances. "Brookcourt Solutions' understanding of strategic implementation of next generation cybersecurity technologies complements our portfolio of threat intelligence solutions. We are confident that we will be able to provide customers with unparalleled protection by implementing actionable threat intelligence solutions to combat cybersecurity threats around the globe."