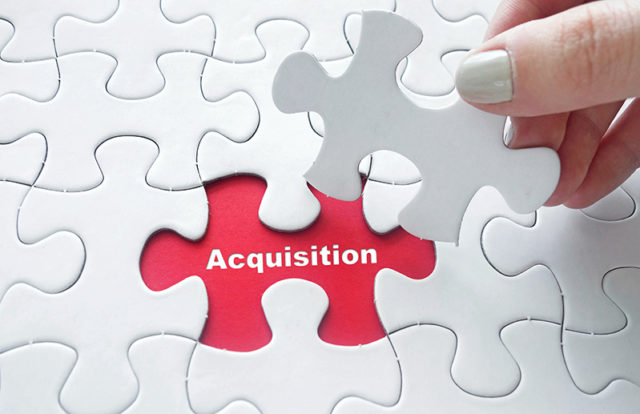 PRNewswire: Safe-T Group Ltd., a provider of software-defined access solutions for the hybrid cloud, recently announced that it has signed an agreement to acquire NetNut Ltd., an Israeli-based company focused on business proxy network solutions.
Safe-T will purchase the entire share capital of NetNut from its shareholders, and the assets required for NetNut's ongoing operations from its parent corporation, in consideration of $9.7 million, which will be paid in a combination of equity and cash (approx. 40%-60% split, respectively). The consideration may include an additional earn-out payment in 2020, subject to the level of increase of NetNut's revenues during 2019 compared to 2018. The closing of the transaction is subject to Safe-T's shareholders' approval and other closing conditions which are customary to such transactions. Further details of the agreement will be provided in a notice to shareholders, convening a shareholders meeting for approval of this transaction.
According to unaudited financial information provided to Safe-T, NetNut has shown significant growth in revenues from $0.8 million in 2017 (unaudited) to $2.2 million (unaudited) in 2018, has no debts or long-term liabilities, and comes with efficient operational expenses management.
NetNut provides expertise in the fast-growing market of cloud services, and is offering exclusive, wholly-owned global proxy network services based on a unique partnership model and technology with Internet Service Providers worldwide which are used by both cyber and web intelligence companies. NetNut complements Safe-T's current services and has the potential to introduce opportunities in new markets and industries while increasing revenue and cash flow.
Safe-T also announced it has entered into definitive agreements with two U.S. institutional investors for an aggregate $6 million convertible loan which, primarily will be used by Safe-T to finance the cash portion of NetNut acquisition. The loan is for a term of 18 months, will bear interest at 8% per annum, and is convertible into 2,926,829 American Depositary Shares (ADSs) representing 117,073,160 of Safe-T's ordinary shares at a conversion price of $2.05 per ADSs, subject to adjustment. Safe-T has also agreed to issue to the investors warrants to purchase up to 2,926,829 ADSs at an exercise price of $2.3575 per ADS, subject to adjustment, and to register the resale of the ADSs issuable upon conversion of the loan and exercise of the warrants with the U.S. Securities and Exchange Commission. The closing of the $5 millionportion of the loan is subject to Safe-T's shareholders' approval and other customary closing conditions.
The acquisition is aimed to allow Safe-T to offer its customers a cloud-based Software Defined Access service by combining its Software Defined Perimeter (SDP) technology with NetNut's globally-located independent cloud-based service. With the ability to use an anonymous IP address, Safe-T's customers are expected to further enhance security and control of all incoming access to internal services and outgoing web browsing.
Safe-T previously announced its intent to acquire a business proxy network solution company on January 29, 2019.