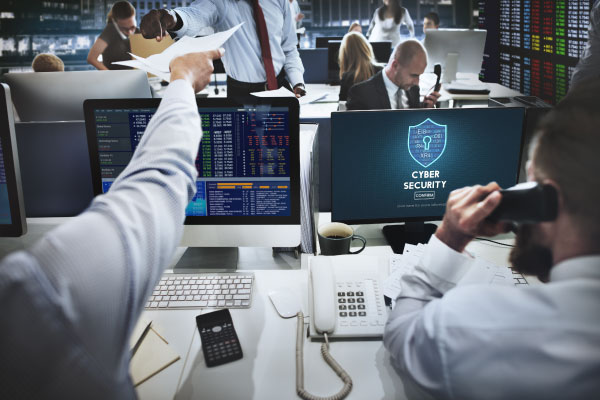 PRNEWSWIRE
Lack of skilled cybersecurity professionals in enterprises is expected to drive the security system integrators market
The security system integrators market size is expected to grow from USD 9.76 billion in 2017 to USD 14.72 billion by 2022, at a Compound Annual Growth Rate (CAGR) of 8.6%. The security system integrators market is driven by factors, such as rising network complexities due to mergers and acquisitions and third-party application deployment, lack of skilled cybersecurity professionals in enterprises, growing security needs for Internet of Things (IoT), Bring Your Own Device (BYOD) trends, and increasing adoption of cloud-based services. Furthermore, less awareness toward advanced cyber threats and difficulty in expanding business at a global scale are the biggest challenges for the security system integration service providers
Data security segment is expected to grow at the highest CAGR during the forecast period
The major security types in cybersecurity include application security, endpoint security, network security, data security, risk and compliance management, and business continuity and disaster recovery. Among the various security types, the data security type is expected to grow at the highest CAGR during the forecast period due to the increasing adoption of encryption solutions among enterprises
Aerospace and defense vertical is expected to contribute the highest market share in the security system integrators market during the forecast period
Cyber threats in the aerospace and defense vertical are increasing at a high rate. As it contains highly confidential and sensitive data of critical sectors, such as government, prime contractors, and suppliers, this vertical is one of the favorites of cybercriminals. This encourages the aerospace and defense vertical to widely adopt advanced cybersecurity solutions to protect against increasingly sophisticated cyber-attacks
APAC is expected to have the highest growth rate during the forecast period
Asia Pacific (APAC) includes major economies, such as India and China, which are rapidly employing security system integrators. This is mainly due to rapid digital transformation in various industrial sectors, rising trend of BYOD, and increasing usage of web and cloud-based applications. APAC is expected to grow at the highest CAGR during the forecast period. Furthermore, North America is projected to have the largest market size during the forecast period.
In-depth interviews were conducted with Chief Executive Officers (CEOs), marketing directors, other innovation and technology directors, and executives from various key organizations operating in the security system integrators marketplace.
By company type: Tier 1: 34%, Tier 2: 26%, and Tier 3: 40%
By designation: C-Level: 64%, Director Level: 24, Manager Level: 12%
By region: North America: 28%, Europe: 23%, APAC: 36%, and RoW: 13%
The major security system integrators include Cisco Systems, Inc. (US), FireEye, Inc. (US), Hewlett Packard Enterprise (HPE) Development LP (US), International Business Machines (IBM) Corporation (US), McAfee, LLC (US), Accenture BCR (Ireland), Cognizant Technology Solutions U.S. Corporation (US), Deloitte Touche Tohmatsu Limited (US), HCL Technologies Limited (India), Wipro Limited (India), CIPHER Security LLC (US), Integrity360 (Ireland), Vandis, Inc. (US), Anchor Technologies, Inc. (US), and Innovative Solutions Co (Saudi Arabia). The report includes in-depth competitive analysis of these key players in the security system integrators market, with their company profiles, recent developments, and key market strategies.
Read the full report: https://www.reportlinker.com/p05258669