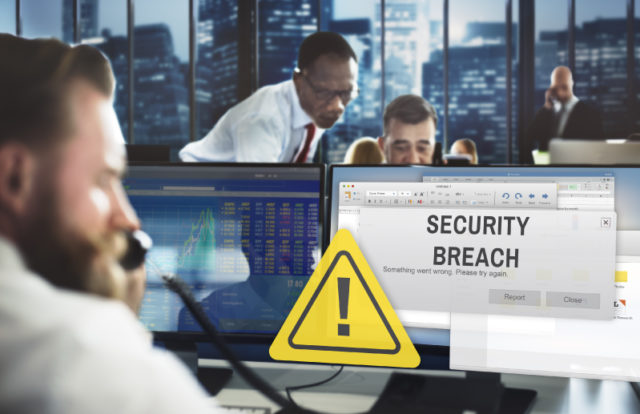 PR NEWSWIRE: This is war. Terrorism has moved into the cyber space, and the worldwide illegal drug trade is nothing by comparison. Cybercrime attacks cost us $3 trillion in 2015, and by 2021, we will be looking at $6 trillion a year in damage.
Every industry is reeling from this battle. The biggest companies are forced to spend huge amounts on cybersecurity, while over half of small businesses are forced to close down within six months after a single cyber-attack. Included in commentary: Sony Corporation (NYSE: SNE), Advanced Micro Devices, Inc. (NASDAQ: AMD), Snap Inc. (NYSE: SNAP), Snap Inc. (NYSE: PSTG), Celestica Inc. (NYSE: CLS).
Cybersecurity is now one of the biggest investment opportunities out there, and it's only getting bigger. IBM notes that 'every industry, every company in the world' is scrambling to head off the greatest threat to their livelihood ever.
ATT calls it the greatest transfer of economic wealth in history, and one little-known company now has a military-grade cybersecurity solution. A solution relied on by the world's most elite cyber security circles, U.S. intelligence and defense agencies. Now, for the first time, military-grade cyber defense is accessible to small- and medium-sized businesses that cannot withstand a single cyber-attack.
Cisco says it will be more profitable than the global trade of all major illegal drugs combined.
Hill Top Security Inc., currently being acquired by Big Wind Capital Inc. (BWC; BGGWF), is run by former military officers who understand the cyber defense needs and have already proven their platform with the government. Now, if they can reach a mass market with affordable solutions, they'll be on track to claim a good share of the cybersecurity market.
Here are 5 reasons to watch Hill Top closely, at the climax of a security threat that is more materially damaging than any other form of terrorism the world has ever seen:
#1 This War is Escalating-Fast
Cyber criminals are now running organized cartels on the dark web to launch highly sophisticated and coordinated attacks.
Since 2016, cyber criminals have launched more than 4,000 ransomware attacks a day-a 300 percent increase over the year before, which saw 1,000 attacks per day.
In just a single quarter (Q3 2016), 18 million new malware samples were captured.
95 percent of all breached records in cyber-attacks in 2016 came from three industries: government, retail and technology.
In 2016, some 1 billion accounts and records were comprised.
43 percent of cyber-attacks target small businesses, and 60 percent of small businesses close down within 6 months of a cyber-attack.
The average cost of each breach of data was $4 million in 2016, according to a global study by the Ponemon Institute. But in the U.S., according to the same study, the average cost has soared beyond that to $7 million.
The average cost of a data breach in 2020 will exceed $150 million by 2020, as more business infrastructure gets connected.
From 2015 to 2016, there was a 38 percent increase in cybersecurity incidents, according to IDG. And 2017 is already killing that record.
Every industry is under siege.
– Maersk lost $300 million in one attack. Three months ago, cyber criminals sent global shipping into a major panic, hijacking the systems of shipping giant Maersk in the biggest-ever attack on the industry. No goods could be delivered, and Maersk, which controls 18 percent of all container trade, couldn't find its cargoes. Three months later, Maersk still doesn't know where some of its missing containers are, and media speculate that it lost some $300 million in this attack.
– 145 million Americans exposed in one attack. Most recently, the U.S. was shaken by the Equifax hack. The personal data of more than 145 million Americans was stolen from Equifax credit-reporting agency. Now, almost half of the country's population is at risk of identity theft, bank account theft and credit destruction.
And that was one of only three major breaches in the past two months.
– Not even regulators like the S.E.C are safe. Hackers even breached the Securities and Exchange Commission (SEC) in late September, with stolen data likely used for illegal stock trading. Just days later, Deloitte disclosed a cyber-attack on its systems that breached its blue-chip clients' non-public information.
Now, a cybersecurity company has met the U.S. Department of Defense's rigorous FIPS-FIAR standard for financial transactions. They've already got government contracts, and now they're eyeing a huge market of SMBs.
Hill Top and Big Wind (BWC; BGGWF) just partnered with Guardsight, a specialist in managed security services and tactical cyber security operations for Fortune 1000 companies.
With an estimated 4,000 cyber-attacks a day-and counting-the solution has to be serious, military-grade and accessible to SMBs. Hill Top ticks all those boxes.
#2 Epic Spending and Epic Opportunity
The more cyber criminals cost us in damages, the more we are willing to spend to stop them.
Right now, theft of trade secrets is costing nations between 1 percent and 3 percent of their entire GDP, or anywhere from $749 billion to $2.2 trillion every year, according to an IDG survey.
In just four years, we'll be looking at a global cost of $6 trillion every year in cybercrime damages. Just a year ago it was $3 trillion.
Information security is only one tiny sub-set of the cybersecurity beast, and spending in this microcosm has already reached over $86 billion this year. Next year already, spending in this tiny sub-sector should hit $93 billion.
When we include all the other cybersecurity categories, global spending on products and services is expected to exceed $1 trillion over the next five years.
That's because the more we spend on technology, the more we have to spend on cybersecurity, so this is all one-directional and it's moving at breakneck speed.
JP Morgan spent upward of $500 million in 2016 on cybersecurity, according to Forbes. Only the biggest of the big can afford this, and even they are not thwarting attacks fast enough.
The government is spending, too. Major data breaches at the Office of Personnel Management and the IRS prompted Trump in May to sign an executive order for all federal agencies to review and update their old security systems.
#3 First Accessible Military-Grade Solution
Businesses across every industry, everywhere in the world, are under assault, and smart investors are finding huge profits in the companies that show the toughest line of defense.
Hill Top / Big Wind (CSE: BWC; OTC:BGGWF) offers a unique, proven platform that gives small and medium businesses the ability to protect themselves and their clients in cyberspace.
Targeting SMBs, which number over 27 million means that revenue from Hill Top's first private sector clients is coming online and is expected to eclipse its revenues from government contracts at a fast pace.
And this is military-grade cybersecurity. In fact, the same people behind Hill Top were hired by the U.S. intelligence community to build an auditing platform to track and detect financial anomalies.
The company has top-secret clearance and authorization to operate on the SIPRNET, the secret network of the Department of Defense and Department of State.
There's nothing like it in the world, and now it's being opened up to SMBs, giving them access to a platform that can get them back in business and fully operational and fully secured after a severe cyber-attack.
But it's not just a reaction to cyber-attacks, it's also preventative. Hill Top's artificial intelligence (AI) predicts threats for you, and alerts you to any suspicious activity. And their platform is secure enough to have gained the trust of the U.S. Defense Department.
Hill Top's Vauban DNA system was developed by a security expert who was the architect of the global logistics solution for massive parallel events (used by UPS). In other words, think big, big data. To this, they added an intelligence-gathering element with military-grade security. Now it's also the new breed of financial security, with cryptocurrency tech incorporated to support market trading and transactions.
The three elements combined make this a powerhouse of mainstream cybersecurity.
It's also made Hill Top a takeover target, catching the eye of Big Wind Capital (BWC; BGGWF), In July, Big Wind announced it would acquire Hill Top.
This is a company that's well positioned to take real cyber security mainstream.
#4 Where 2 Hot Markets Combine: Cyber Security & Cryptocurrency
Hill Top (BWC; BGGWF) could also become a major force in the hottest industry on the planet right now-crypto currency, because it is uniquely positioned to secure and track crypto coins.
With Bitcoin hitting $6,000 per coin on 21 October, and breaking new records as its adoption surges, this is no longer just a game for individual miners with fast computers. It's now about industrial-scale mining and billionaire backing. It's also about industrial-scale security.
Hackers necessarily love crypto currency. The top Ethereum exchange was hacked in July, and since 2011, there have been dozens of crypto coin heists. In just two recent cases, hackers stole $32.6 million and $40 million, respectively.
With governments also looking at crypto currency and ways to regulate the trade, security is beyond paramount, and Hill Top already has a proven background in auditing, tracking and managing cryptocurrencies without compromising owner anonymity.
Now it's also taking the crypto world to the massive mining industry.
It's crypto-currency extension to Vauban is a new advanced-stage development. It's an industry-specific cryptocurrency application developed with blockchain technology. Using their system, mining industry traders will have a highly secure cryptocurrency platform where they can buy, sell and exchange precious metals across international borders. Users will be able to exchange their own currency for cryptocurrency and purchase or sell precious metals on the open market.
#5 Defense Has Never Been Smarter
Behind Hill Top/Big Wind (BWC; BGGWF), we've got some of the defense industry's top cyber security minds with military and commercial experience in everything from the US Army and Marine Corps to Wall Street and Silicon Valley.
These are mission-critical figures, and they've already proven they can deliver.
Dave DiEugenio, on the Hill Top advisory board, is a Marine Corps Recruiting CIO and VP and Director of Imperatis Corp. cyber solutions group.
Tom Gilmore, Hill Top's COO, is a veteran information systems security officer. He's also a former U.S. Marine whose worked with the FBI, the U.S. State Department, the U.S. Army and the U.S. National Guard.
Hill Top CEO, Corby Marshall, is an entrepreneurial executive, West Point grad and former U.S. Army officer with extensive experience in distributed computing analytics and software development. He's got a proven track record for delivering large-scale, mission critical applications. His genius has been tapped by the U.S. Army, Informatica and Headcase, among others.
CTO Neil Wright is yet another West Point grade and former U.S. Army officer, with NYSE experience, Treasury experience and an impressive track record with UPS Lead Architect and Rare Medium.
Kim Pease, in charge of Hill Top's SVP Product Management, is a senior architect with mission-critical deliverable experience with Informatica, ESPN and JP Morgan.
Fresh off an acquisition by Big Wind, Hill Top is moving fast to capture this market. The news flow has both macro (cyber-attacks and spending) and micro elements (product launches and post-acquisition moves) that promise a rapid pace.
This war is shifting for the worse-fast. The massive attacks we've seen already, and this trillion-dollar problem, is just the early phase.
"I believe we're witnessing the testing of early prototypes for cyber warfare development programs. It's similar to detecting underground nuke tests, like those we see in North Korea," says Anup Ghosh, Chief Strategist for Sophos.
Hill Top is set up to succeed because it already has government and commercial contracts, and once it starts cornering the SMBs, it's guidance estimates show $2.3 million-plus in revenue in three years.
Early-in investors will be preparing for elite cyber security solutions to hit the mainstream radar. The war is on where will you be when cyber terrorism damages cost $6 trillion a year and this sector becomes a $200-billion-plus opportunity over the next couple of years?
Other significant companies occupying cyberspace:
Sony Corp (ADR) (NYSE: SNE) is a tech heavyweight. From TVs to video games, Sony covers anything and everything media-related. The company's infamous Walkman was in the hands of every young person throughout the 1980s and 1990s.
Sony's partnerships and innovative technology make it an appealing investment for those looking for a company with longevity. Sony isn't going anywhere and is sure to continue its entertainment dominance for years to come.
Advanced Micro Devices Inc (NASDAQ: AMD) is Nvidia's biggest competitor. The company has developed a cult following among gamers, leading to many a Reddit debate. AMD's groundbreaking technology not only rivals that of Nvidia, some even argue that it outperforms it. As the two square off, one of the key areas to keep an eye on is in the GPU race. Widely purchased across the world as Bitcoin frenzy heats up, AMD is making a particularly hard push toward conquering that emerging demand.
While Nvidia has a significantly higher market cap (and stock price), AMD provides investors a much cheaper entrance into the gaming market. Those looking to get into tech industry stocks, mine Bitcoin, or play their favorite game on the highest quality are definitely not ignoring AMD.
Snap Inc. (NYSE: SNAP) To much fanfare, Snap IPO'ed earlier this year and managed to surprise many analysts. Snap Inc. operates as a camera company. It offers Snapchat, a camera application that helps people to communicate through short videos and images. The company also provides a suite of content tools for partners to build, edit, and publish snaps and attachments based on editorial content.
Securing so much personal content is not an easy task, but Snap has remained diligent in the storage and security of its data.
The company IPO'ed at $17 and quickly saw its share price reach $25, before falling back to
IPO levels and below. While snapchat continues to look for ways to innovate, investor sentiment in this stock has soured and some now see it as a 'dead stock walking'.
Pure Storage Inc (NYSE: PSTG) knows that data platforms are also a key asset in protecting companies against cyber-attacks. Pure Storage, Inc is a data platform focused on delivering fast, optimized and cloud-capable solutions for its customers while keeping data security as a top priority. Because of its high-quality product, companies are scrambling to sign up to protect their most expensive assets.
As the cybersecurity world becomes increasingly competitive, Pure Storage stands out because of its innovative and forward-thinking business model.
Celestica Inc. (NYSE: CLS) is a heavyweight in the tech manufacturing sector. As manufacturer of electrical devices used in IT, telecommunications, healthcare, defense and aerospace industries, Celestica is well represented throughout the world's most fastest growing industries. Because of that, the company has seen strong growth YoY which we expect to continue as the sales expectations are almost 3% better than last year's.
While many investors thought the stock was overvalued after a stellar run in 2016, the recent correction and volatility in the stock has attracted new buyers and the stock has recovered since.
By: Charles Kennedy