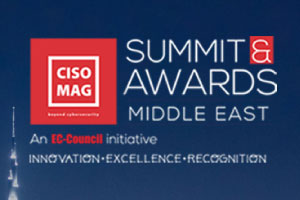 Middle East CISO MAG Summit & Awards 2019 – 21st October, 2019 – Dubai
Cybercime not only threatens the growth of the digital economy, but also shakes the foundations of digital commerce. Out of the top 10 countries with the highest cyber-attacks, 3 of these are from the Middle East. These numbers have not only gotten the corporates worried but have got the attention of governments too who are taking active steps to address the current and future cyber needs of their respective nations.
While the Middle East braces up for combating the rising cybercrime, we cannot stress enough on the need for change in cyber-related legislation and ICT education. This will be instrumental in bringing about a change in culture in the Middle East that focuses on individual, national and international security by including all essential stakeholders.
CISO MAG believes and trusts that this change is going to be led by visionaries in the industry who have dedicated their corporate lives to the cause of creating a cyber secure world. Governments have also taken an active part in bringing about this change by creating awareness programs and funding the right kind of projects to lead the way for a better and more secure future.
Associate with us! CISO MAG Awards gives an ideal platform for organizations to diver their brand awareness and position themselves next to the best in the business and the governments. Connect with us to know more about the partnership opportunities.
Good News, Nominations are still open! Nominate from 33 sub- categories under four broad categories: Individual, Government, Corporate, Product.
Interested in attending the event? Avail your guest pass here